Look who came to see me today: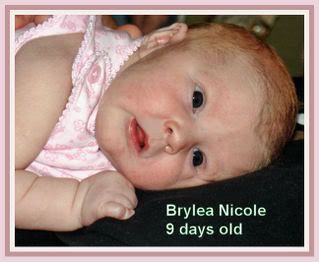 Maybe I should back up a bit .... as you can tell, we've recently had an addition to our family. Even though she wasn't due to deliver until July 11th, my daughter called me last Thursday to let me know that her water had broke. After her contractions started (with the help of piticon)around noon, Brylea Nicole entered the world weighing 7 lbs 15 oz at 5:54 p.m.
Let me share how it all began ...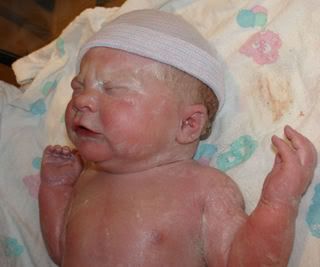 She will be greatly loved by many.