Yesterday my grandson, Caleb, celebrated his 5th birthday. We joined him at the restaurant of his choice, Texas Roadhouse, for dinner. After completing a wonderful meal, they loaded him up on a saddle.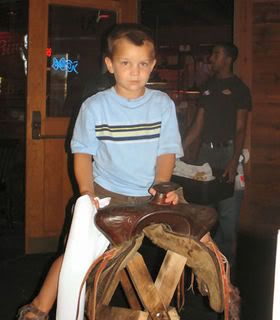 As the staff sang to him, Caleb was instructed to swing a napkin around his head which he did without complaining.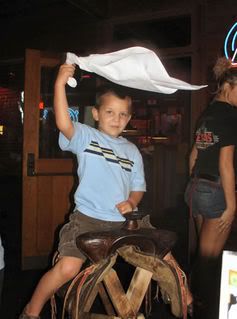 Today, we went to Cold Stone Creamery and had his official party. He received an official cap to wear as we got started.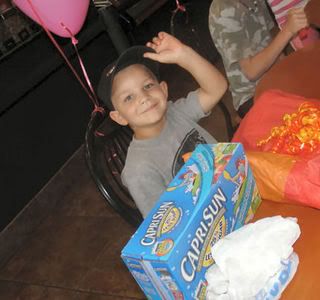 The kids were given a guided tour to the back where Caleb was able to help make a batch of vanilla ice cream.




He then washed up and was ready for his next task.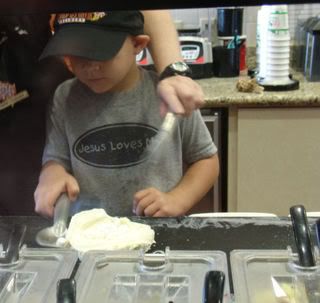 After a brief lesson on how to mix in your own ingredients, he had the difficult job of choosing only two toppings.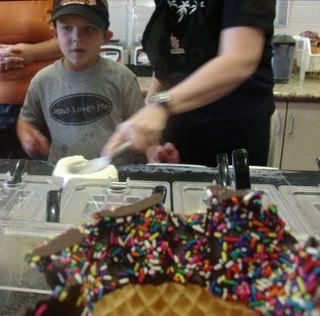 He caught on really quick and went to work.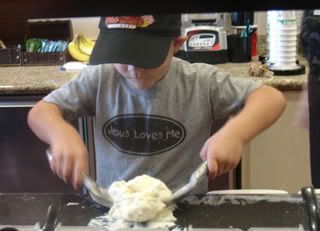 Of course, the best part was sitting down and enjoying his creation.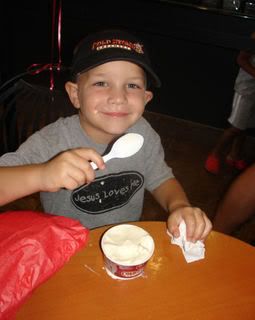 Afterwards, he opened a few gifts. He was really excited about one of them ... a rocket!!




Happy Birthday, Caleb! Hope you had a wonderful day!!!