We spent part of Saturday walking around the local Farmers Market in Dallas. I love going down there to buy fresh fruits and veggies. Saturday's weather was
wonderful
.. the temps were in the 80's! Many other people had the same idea because the place was buzzing with activity. Everything looked so good .. it was hard to decide how to spend our money.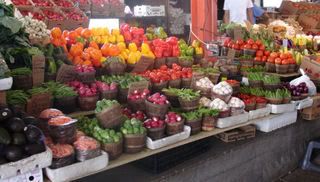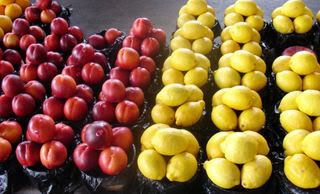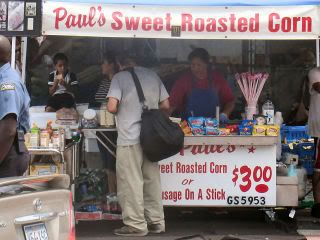 Of course, sampling all the goodies is half the fun!
And you never know who you'll run into ... this guy has a honey display:
One things for sure, you'll always walk away with bags of the freshest available produce.